MP's vote to leave Parliament for £5.6bn refurbishment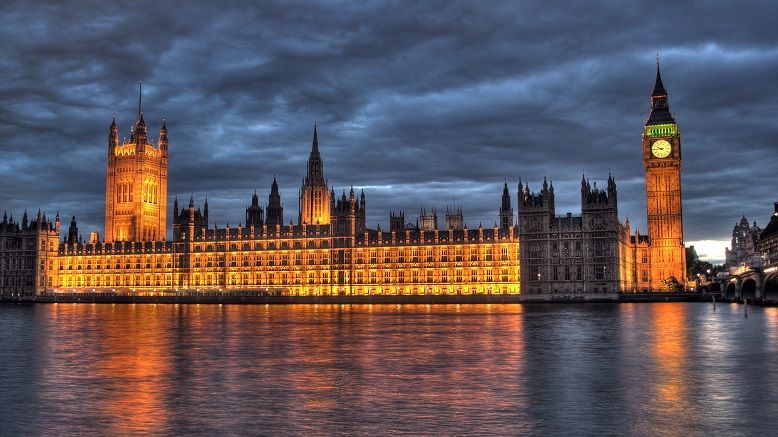 MPs have voted to vacate the Palace of Westminster while a proposed multi-billion pound modernisation of the historic building ensues.
The Commons approved a motion calling for a "full and timely decant", designed to allow essential repairs, by 236 votes to 220.
The move, part of a proposed £5.6bn refurbishment, is not expected to take effect until 2025 at the earliest.
A brief history
Completed in the 1860s, the Palace of Westminster is an iconic building that currently houses the British Parliament. It is a world famous and instantly recognisable structure and stands as a celebrated international symbol of our parliamentary democracy. Just as UK Parliament is constantly in a state of flux, so too has the building; adapting accordingly to suit its primary and functional purpose. Taking massive damage during the WWII blitz, the Houses of Parliament were repaired as a matter of utmost national priority post-1945. The project was seen as a real opportunity to create some much-needed new facilities that would be consistent with the original design.
From the 1960s onwards the requirement for individual Members of Parliament to have offices, coupled with the expansion of other parliamentary services led to the acquisition of additional buildings and the Palace became the core of a much larger Parliamentary Estate. In 1992 responsibility for maintaining the Palace 'on behalf of the nation' transferred from the Government to Parliament itself. How did this work out?
Fighting a losing battle
It appears that since 1992, every effort has been made to maintain what is ultimately an outdated and increasingly unsuitable infrastructure. Services such as heating, cooling, water, sewage, electricity and cabling have been kept semi-functioning, but have not been modernised. Astoundingly, there has been no real general renovation of the building and its services since the partial rebuild of 1945-50 – some of the services even predate the war. The original basements and vertical shafts that litter the building are now completely filled with pipes and cables, making further work difficult to carry out – which results in further expense.
Reports illustrate that asbestos features heavily throughout the palace and although asbestos remains safe if treated with great care in compliance with safety regulations, it makes any intervention so much more difficult. Another issue is that most of the work undertaken over the last 50 years is largely undocumented and since many areas are inaccessible, the state of dilapidation and subsequent risk is mostly uncharted. The building is completely at the mercy of fire, with little modern safety practices in place and fire compartmentation considered almost impossible.
The original roofs are no longer watertight and there are many areas plagued with penetrating damp, damaged by interior leaks and flooding.
Today, an influential committee is expected to recommend that MPs and peers should abandon the crumbling Houses of Parliament for six years so that drastic refit works can be carried out.
The cost
So now at the crux of the issue, how much does it cost to renovate a 150 year old Grade I listed building which is partly sinking, contains asbestos and has outdated cabling? The short answer is 'a lot.' The sheer amount of work and the sensitive nature of refurbishing a World Heritage Site results in a sky-high estimate of £5.6bn, with some suggesting the sum could rise to as much as £7.1bn.
A 2012 report warned that "major, irreversible damage" may be done to the building unless significant restoration work is carried out soon, making the refurbishment one of the most urgent and arguably important renovation projects in the UK today. Some feel that the whole thing is a needless expense to the taxpayer and a vanity project for British Parliament. Another previous report concluded that the maintenance costs alone are so astronomically high that if the Palace of Westminster was a commercial structure of no historical significance, it would be far more cost-effective and efficient to demolish it and rebuild using modern methods of construction, such as modular offsite building.
Whatever you stance, the Houses of Parliament are of national, historical and cultural importance and refurbishment will happen.